Sylvanian World Free UK shipping on orders over £25.
Sylvanian Families Blue Family Car
Collectable and Pre-Owned Sylvanian Families.
Sylvanian Family Car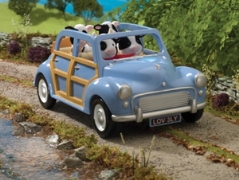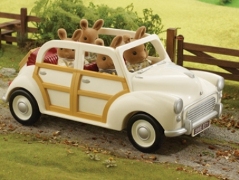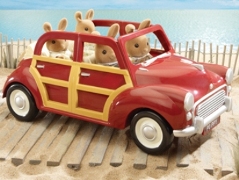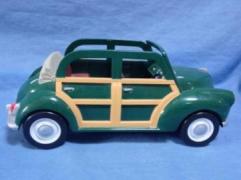 Sylvanian family cars have been available in a number of version on the same or similar moulds. We offer quality low mileage pre-owned cars in a variety of colours. The main spares people look for are car seats, the suitcase which fits on the back of the car and the much sought after tow hitch.
Pre-owned cars in good condition. Available in Blue, Burgundy, Green and Cream.

Essential for those Sylvanian family picnics and going on holiday. (Different size to the Grand or Regency Hotel cases.)

£4.99 Add to Basket

These sticker sheets are from the trailer set, but are applicable for any car or van that needs extra fun number plates!

£4.99 Add to Basket

Attaches over the rear no plate, hitches to touring caravan or trailer.

Add to Basket £12.99
Copyright © 2017 Sylvanian World. 1 Shepherds Yard, Chirbury, Shropshire. SY15 6BH
All Rights Reserved.