Sylvanian World
Collectable and Pre-Owned Sylvanian Families.
Sylvanian World Export Boxes
Buying Sylvanians in the UK (mainly on Ebay) for shipment overseas can be expensive. Many sellers have to charge £15 or more for shipping even a small item.
Our Export Boxes will help[ out if you are making multiple purchases in the UK. It couldn't be easier, just subscribe to an Export Box.
1. Buy as normal on Ebay, only put our UK business address in as your delivery address.
2. We open your orders and send you a photo of it on arrival. If it is not as described, simply contact Ebay as normal and we will send it back.
3. We put the item in your export box.
4. When your box is full, or at your request, we ship it out to you.
Typical UK delivery rates are about £5 (what you pay the seller to deliver to our address.) We charge £1 per order for handling costs. So each item you buy will cost you about £6, against at least £15 for sending each item overseas separately.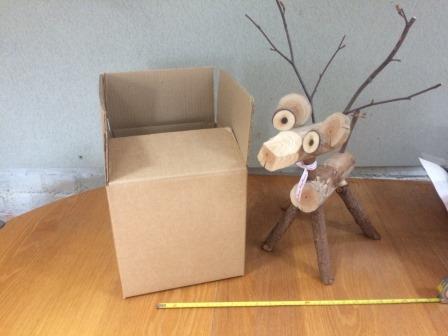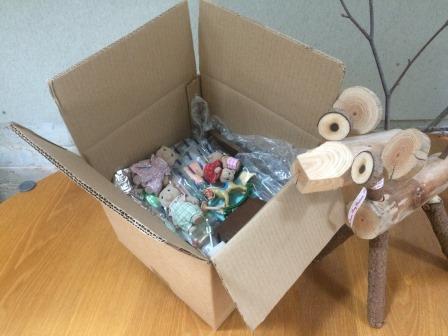 Our 1 Kg box costs £40 and will hold approx 10-15 Sylvanian items such as figures. If you buy 10 items you will have saved £90, less the £40 for your box, an overall saving of £50 or more.
If you want to send more, just ask and we will invoice you for £20 for each additional kilo. A 2 Kg box is about 12 inches cube and would typically hold at least 20-30 figures or more.
To get started, just click here.
Add to Basket £40
Terms and Conditions
An export box can remain "open" for up to 3 months, after which, unless by prior arrangement, it will be sent
When you box is full, we will inform you. You can either upgrade to the next size box, or ship your completed box out.
Orders are inspected on arrival with ourselves. If there is any obvious damage we will inform you, otherwise you accept the item from our photograph. There are no returns after this stage.
Our 1Kg box is deemed complete when it's total weight, including any packing reaches 0.95Kg. This is approximately a box about 7 inches cube.
Our 2 Kg box is deemed complete when it's total weight including packing reaches 1.95kg. This is approximately a box about 10 inches cube.